With kids around the house one things for sure — nothings ever boring. That is, unless you ask them. Any parent of grandparent knows how often kids can complain of boredom. With all their energy and need for new experiences, it can be a difficult task to keep any kiddos entertained, especially so on cold or rainy days.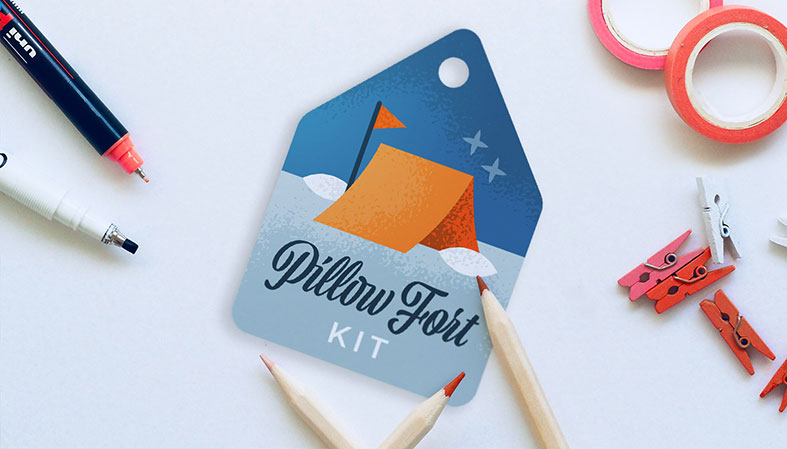 When they can't go outside, this printable pillow fort is the perfect indoor activity for the whole family. With the
printable instructions
, making a fort together is fun and easy. Plus, the included signs encourage kids to decorate and play in their creation for hours. A pillow fort is all the fun of an outdoor adventure, all without ever leaving the house!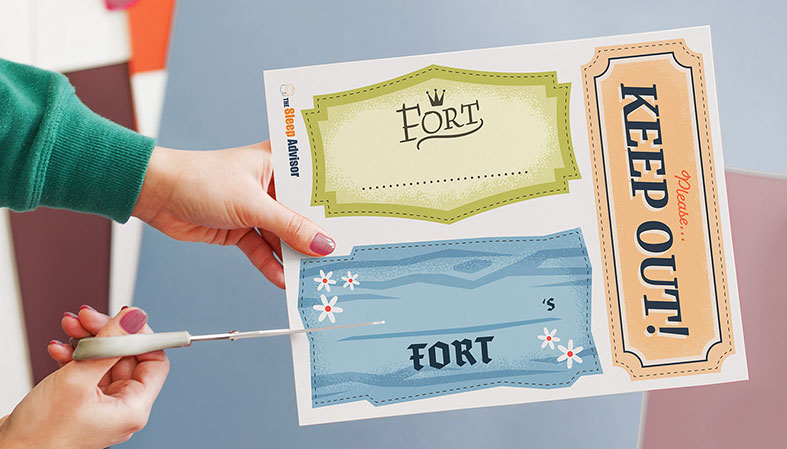 To take the pillow fort to the next level, use the printable gift tag to pack a fort to-go! Simply bundle together an inexpensive sheet, some clothespins, and the printables by
Sleep Advisor,
and you'll have the perfect slumber party gift or rainy day activity for everyone!
With summer just around the corner this would be the perfect boredom buster.
Grab these adorable
free downloads
and have fun creating some special memories with your kids.